Andrew Brassard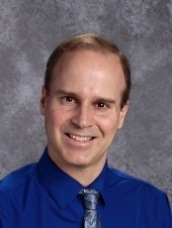 Andrew Brassard
Middle School Math Teacher
Groups: Faculty
This is my first year at St. Pius V School, but I have previously taught grades three, four, and five, as well as, several years as a middle school math teacher at St. Augustine School in Providence.
I also served as principal of St. Augustine School for three years. I have a bachelor's degree in Business Administration from Providence College, as well as, a Master of Arts and Teaching degree from Rhode Island College.
I am a life-long resident of North Providence, Rhode Island. I enjoy spending time with my wife and two daughters. I am an avid fan of all the New England sports teams, and in my spare time, I enjoy coaching basketball.
I am looking forward to being a part of the St. Pius V School Community and getting to know the students, staff, and families!