Courtney Brennan-Rand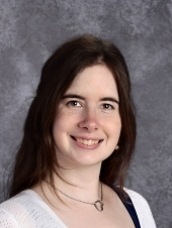 Courtney Brennan-Rand
Preschool Teacher
Groups: Faculty
---
This is my second year teaching at St. Pius V School. I am proud to be part of the Preschool program which was created in 2017. I believe in learning through play and giving my students hands-on experiences. I enjoy exploring different themes through stories, songs, dance, art, and science experiments. I care about my students' interests and incorporate these interests into my lessons.
This past January, I married my husband Joseph at St. Pius V Church. I am an animal lover and have three pets: a cat, a dog, and a frog! I also enjoy hiking and traveling.
I love how St. Pius V is a welcoming community. Everyone in this community cares about and supports one another.
---