Kristen Turbitt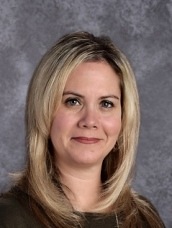 Kristen Turbitt
Pre-K Teacher Assistant
Phone: 401-421-9750
Groups: Faculty,Staff
---
I have belonged to St. Pius V Parish community for 44 years. I have been teaching as a Teacher's Assistant at St. Pius for 2 years. I have a B.A. in Psychology with a Minor in Sociology, along with my Teacher's Aid certification.

I am a devoted Catholic wife and mother of three daughters, who all attended St. Pius. I too attended St. Pius V School and have belonged to St. Pius V Parish my entire life. I enjoy singing and reading about our Catholic faith. I am dedicated to nurturing the children at St. Pius through the fruits of the Spirit and I hope to instill in their young minds a spirit of truth and passion for our Catholic faith.

I value how the community at St. Pius School provides a warm, nurturing environment with a rigorous academic and arts program. Most importantly, the school continues to grow in their focus and means of forming the hearts and minds of our future disciples.
---