Our campus is closed, but our learning continues! St. Pius V School teachers are hard at work keeping our students on track with their lessons, embracing creativity amid the chaos caused by COVID-19 and finding unique ways to keep their students engaged with their studies.
In Spanish class, Señora DiIorio recently planned some fun projects for her students.
Her Kindergarteners began learning El Abcedario, the ABCs in Spanish. Students watched a video practicing the sounds and pronunciation of the ABCs. After the video, Señora DiIorio sent them on a mission to find 2 or 3 objects around home that begin with the Spanish vowels, A, E, I, O, U. Then, they took a picture and sent it to her!
"My students were so creative, and I loved it," Señora DiIorio said. "They all did a great job".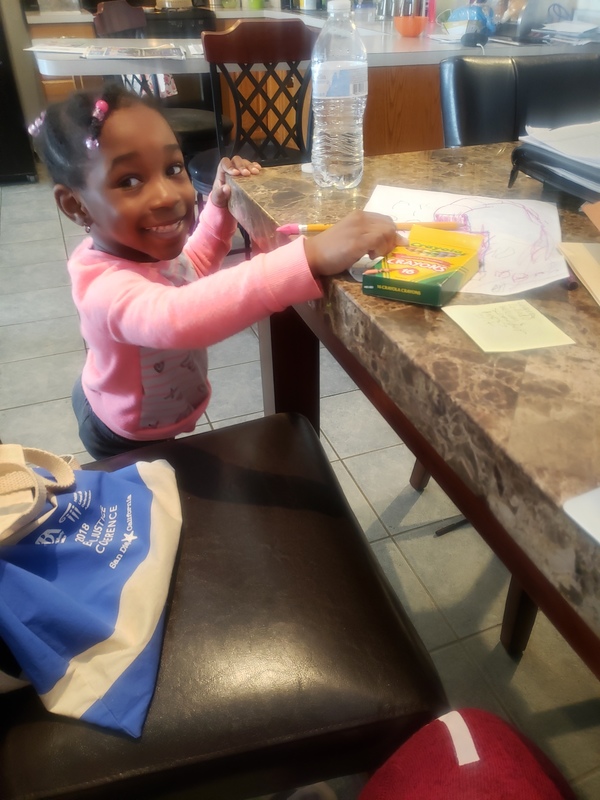 Señora DiIorio's preschool students also watched a video about colors and looked for colors around their home, practicing their pronunciation with their families.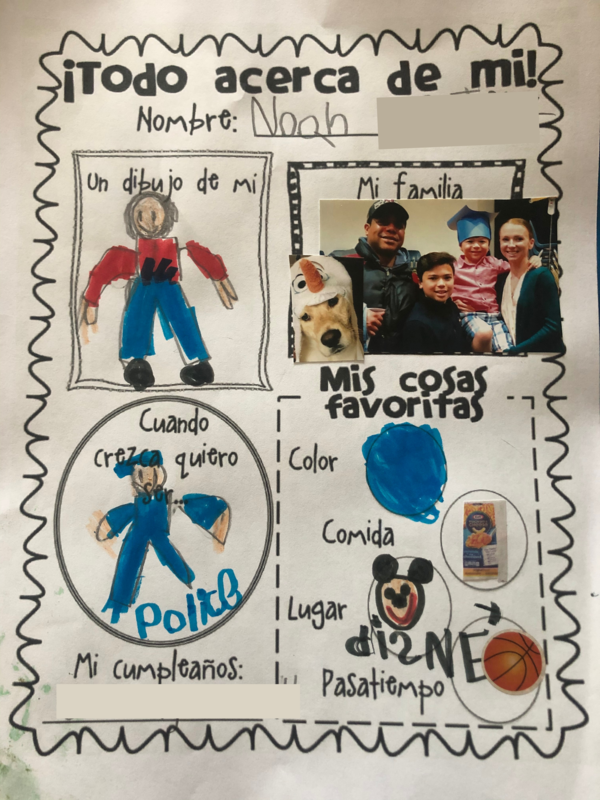 In Pre-K 4, students completed an activity called "Todo sobre mi", "All about me". They wrote about their families and themselves and could draw, color, or glue pictures from magazines on their project. Students learned many new vocabulary words like: Mi Familia (my family), Mis cosas favoritas (My favorites things), and Mi cumpleaños (my birthday).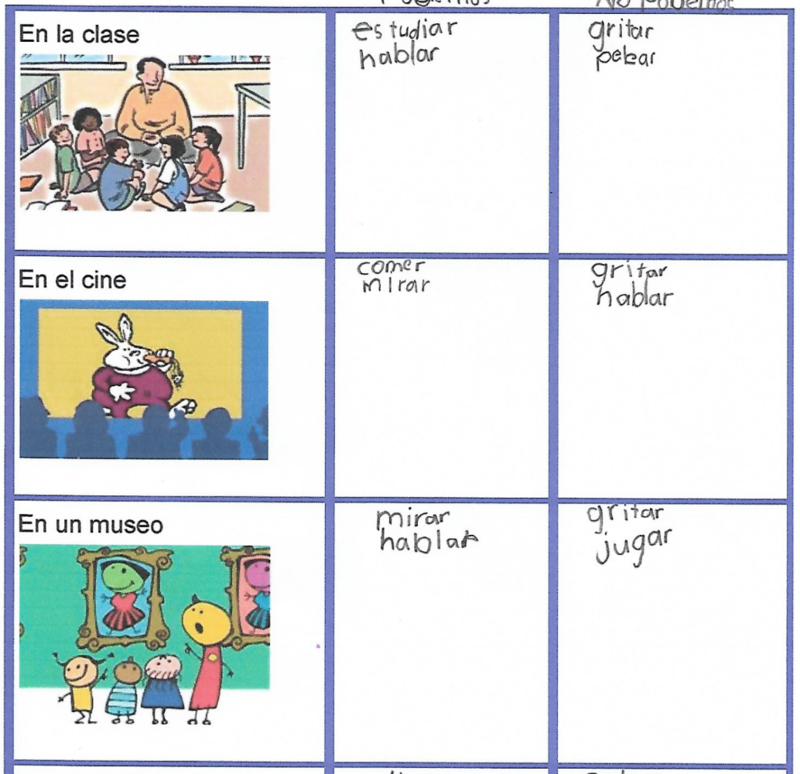 In 1st grade, Señora DiIorio sent a video of a book in Spanish called "Cómo van a la escuela los dinosaurios." Afterward, the class discussed how we behave in different places and what Spanish verbs they would use to discuss those verbs.
"They all liked the activity a lot. It was so nice!"