Day 6: Today, we celebrate our faculty and staff! #CatholicSchoolsWeek

On Day 5 of Catholic Schools Week, we celebrate vocations! 🙏 Students will hear from local priests, religious, and lay Catholics about vocations, and parents will join their children for lunch. Students, wear a silly hat, tie, and/or silly socks! 🧦

Happy Day 4 of Catholic Schools Week! Today, we celebrate our nation with an assembly to honor veterans and active duty military!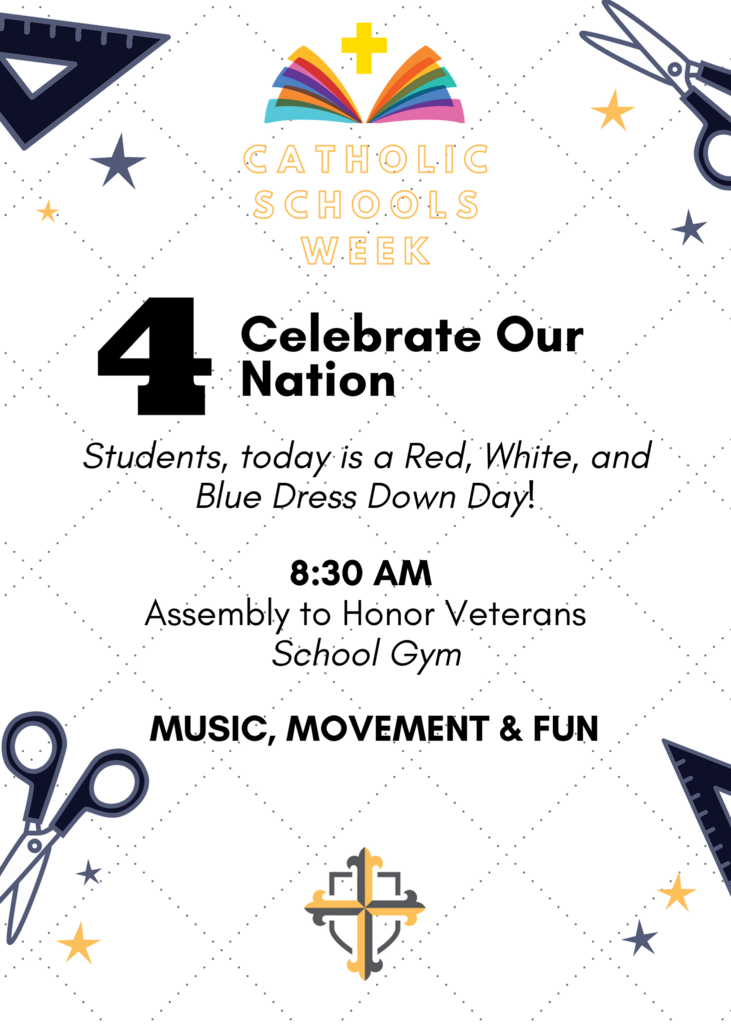 Day 3 of Catholic Schools Week is tomorrow! Tomorrow, we celebrate the Feast of St. Thomas Aquinas at Mass, followed by a volleyball game 🏐 and a special treat for our students! 🍪 Students, wear your sneakers!

It's Day 2 of Catholic Schools Week! We'll begin our morning with prayer, 🙏 decorate our homeroom doors and then welcome local first responders to campus! 🧯Students, wear your favorite hoodies!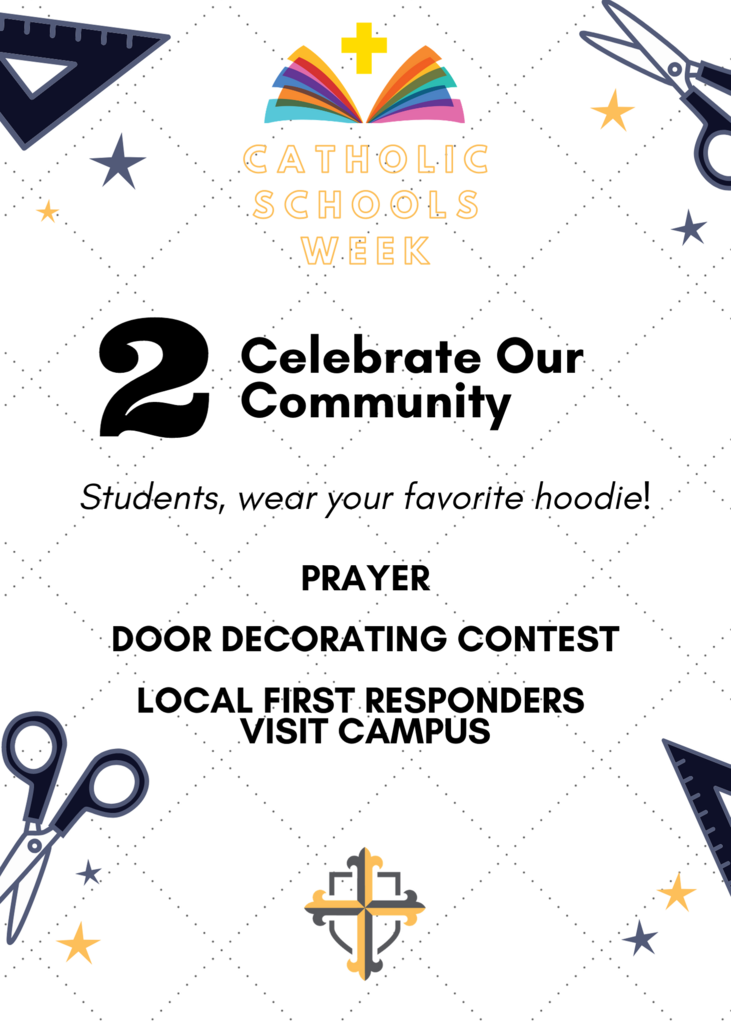 Day 1 of Catholic Schools Week is tomorrow! 😄 We start off our festivities with the Holy Sacrifice of the Mass and our Open House. Students, be sure to wear your uniforms!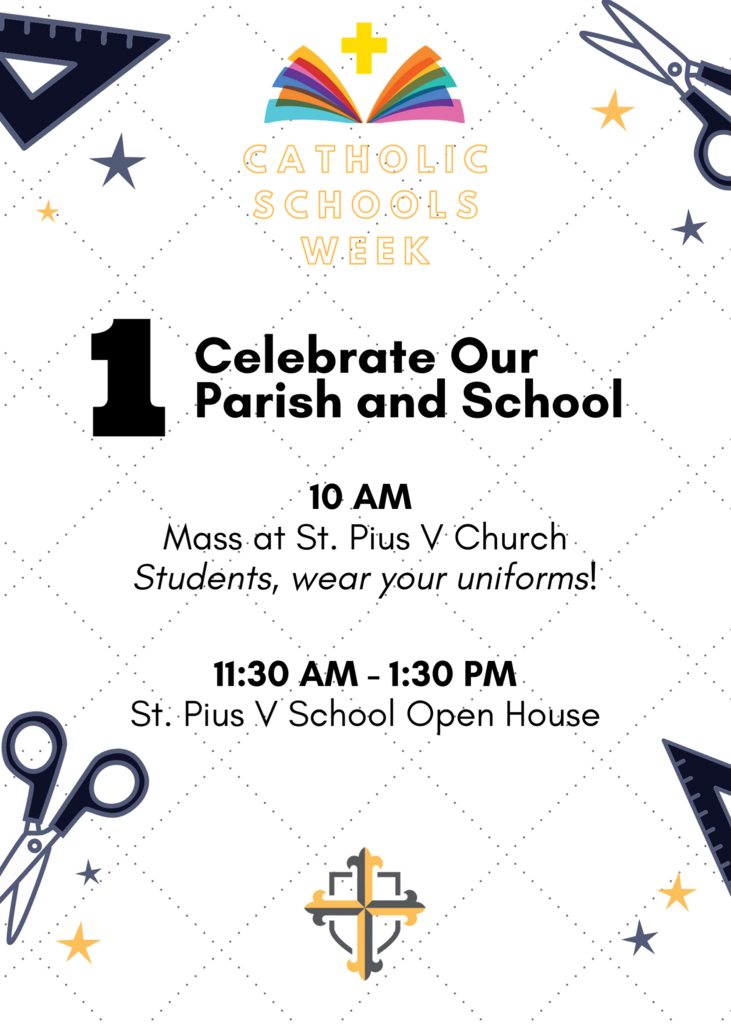 Wednesday, January 29 is St. Pius V School's Firedog Day of Giving. Stay tuned to hear what we give to our school! And help give the gift of financial support here:
http://bit.ly/dayofgiving20
!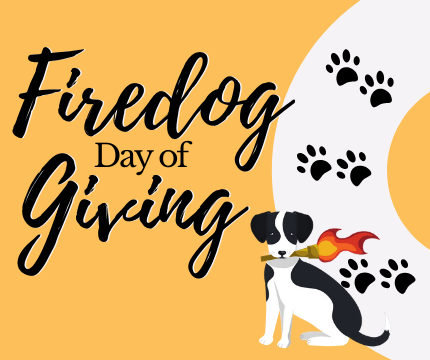 We love when our parents visit Spanish class to read to our students! 💟😇 // Nos encanta cuando nuestros padres y nuestras madres visitan nuestra clase para leernos libros en Español!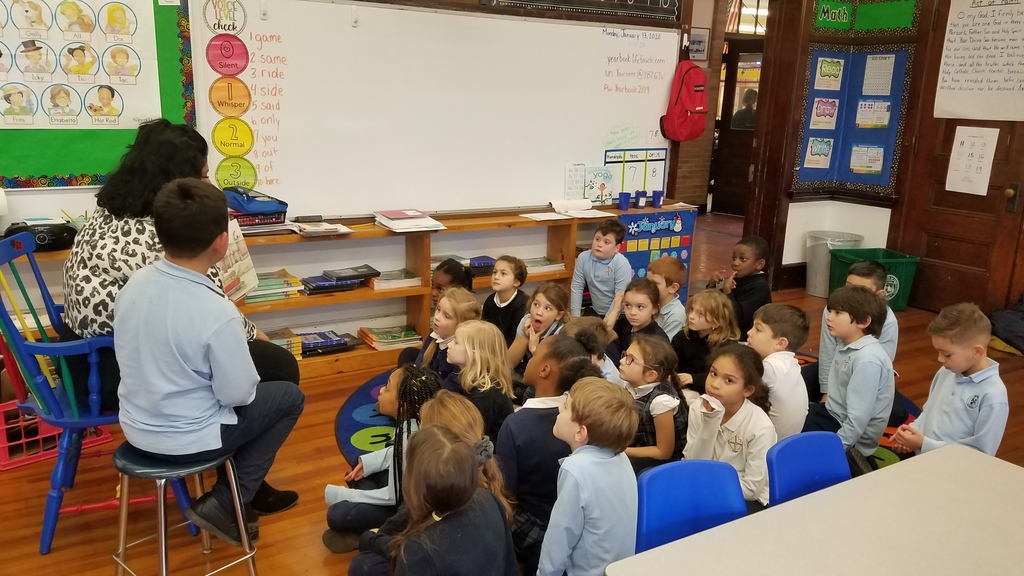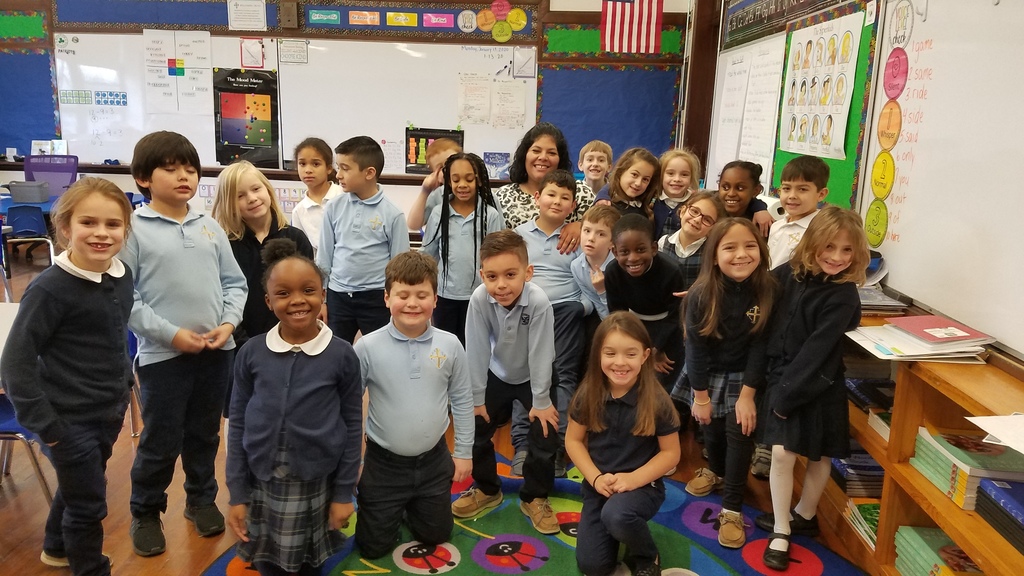 Congratulations to our Spelling Bee contestants who are moving on to the diocesan Spelling Bee competition January 30! 👏🐝🙌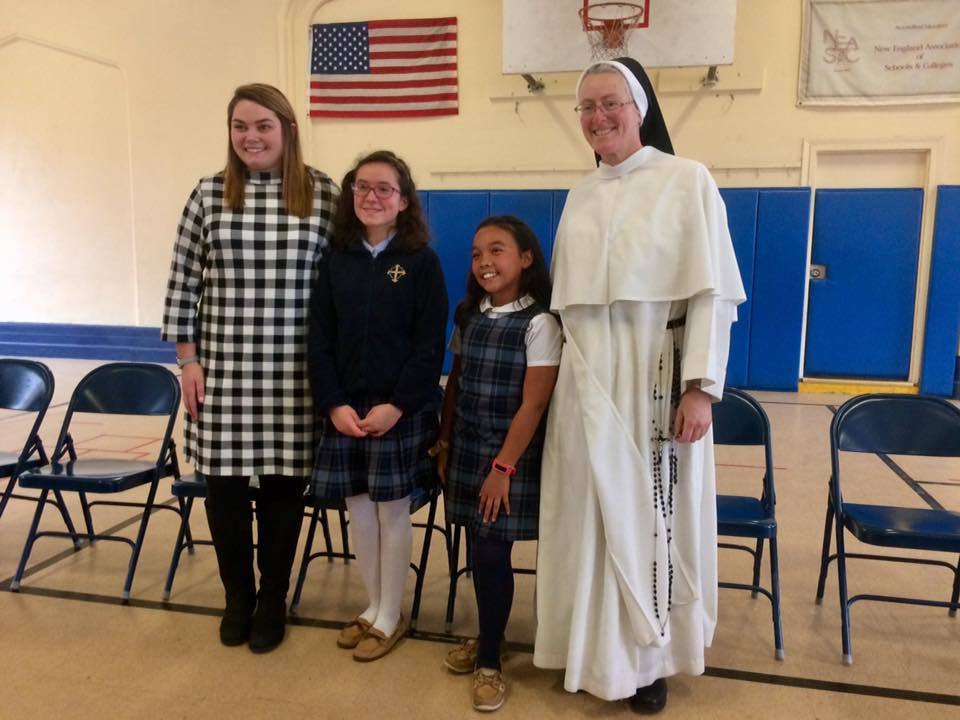 Two of our students placed in the Top 10 at the Chess Master Connections' Scholastic Tournament! ♟️ We are so proud of them! 😄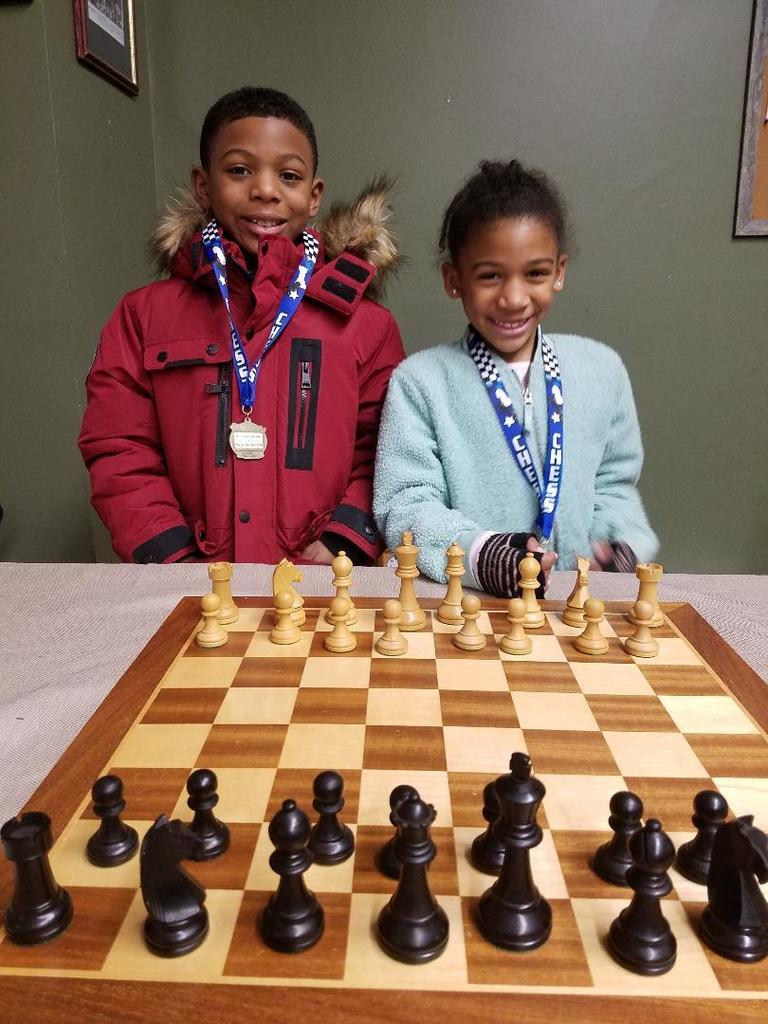 Cyber Patriot is the National Youth Cyber Education Program established by the Air Force Association. We are so blessed that our parent mentors for this club are both in the military and have extensive technical experience!
http://bit.ly/SPVcyberpatriot


"It is the beautiful task of Advent to awaken in all of us memories of goodness and thus to open doors of hope." -Pope Emeritus Benedict XVI

Because of your generosity, we raised $10,695 for new Chromebooks for our students on Giving Tuesday. Thank you so much, Firedog family!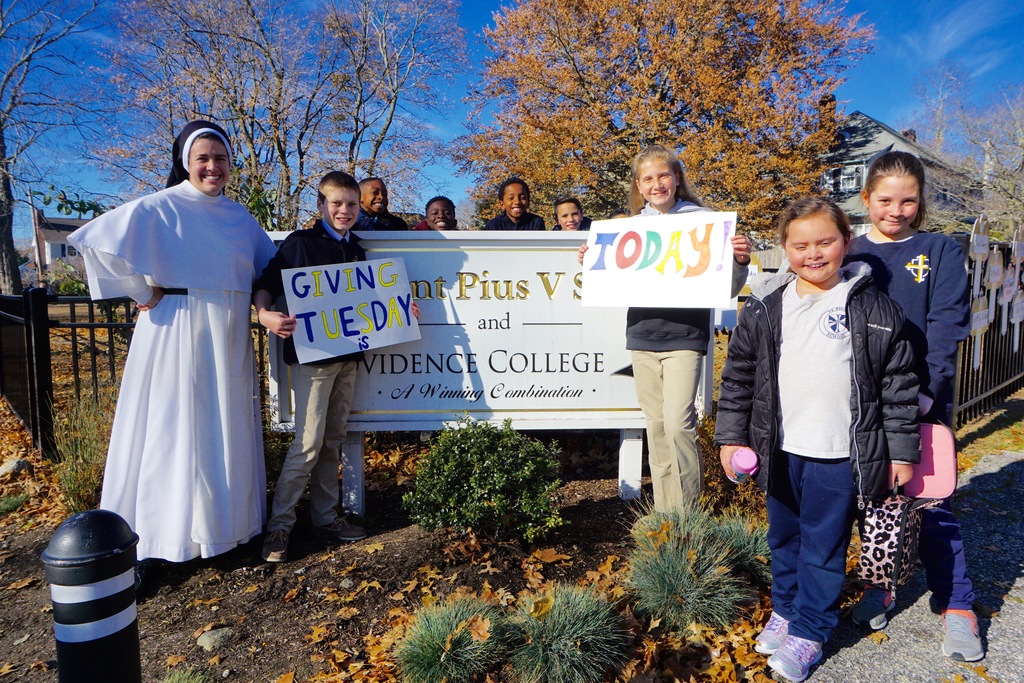 #GivingTuesday is TOMORROW! Please make a gift to SPV so we can upgrade our technology and please share our campaign with family and friends!
http://bit.ly/shareourcampaign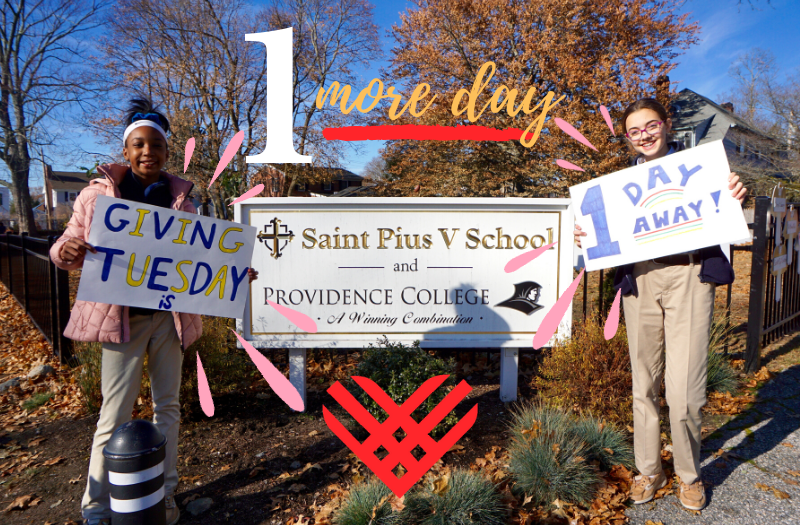 Only 2 days left until Giving Tuesday! On December 3, donate to our school so we can purchase a new set of Chromebooks for our students! Make a gift here -->
http://bit.ly/givingtuesday19

The 3-day countdown to Giving Tuesday begins! On December 3, make a gift to our school so we can purchase a new set of Chromebooks for our Chromebook carts! #ChooseSPV, help upgrade our technology! Make a gift here -->
http://bit.ly/givingtuesday19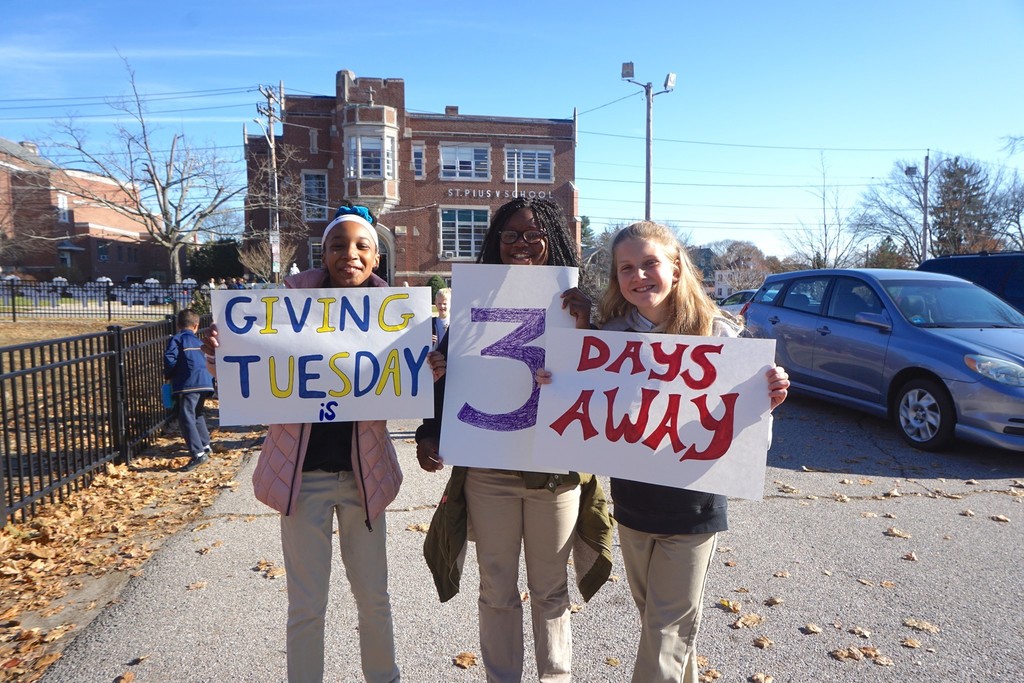 Make a gift here -->
http://bit.ly/givingtuesday19
Use your Black Friday savings to help update technology at St. Pius V School! In 4 days, #ChooseSPV and make a gift to our school so we can purchase a new set of Chromebooks for our Chromebook carts! 😄